Optical Endpoint Detection Systems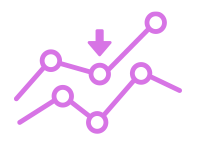 Verity Instruments is the leading supplier of optical endpoint detection systems to the Semiconductor Industry. We provide integrated solutions for endpoint detection, film thickness measurement, wafer state interferometry, fault detection and plasma diagnostics. In support of Advanced Process Control, our products are typically used in situ, providing real time control.
Over 30 Years
of Experience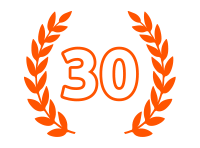 With over 30 years of experience developing and supporting OEM customers, Verity has become the de facto standard for optical endpoint process control. Our robust instrument design, compact form factors, attention to detail and strong price/performance ratio are a direct byproduct of our scientific and engineering resources, corporate infrastructure and customer commitment.
We've gone the extra mile, so you don't go the extra nanometer.
The next generation of endpoint detection spectrometers has arrived!
Redesigned
Ultra sensitive
Next generation technology
Models that eliminate dedicated PC
SD1024XTM – Lower Cost "Smart" Spectrometer – fully standalone, no applications PC required! This is the first industry spectrometer with monitor & keyboard connections.
SD512GRTM – Near Infrared Spectrometer – this instrument covers the range from 900 to 1700 nm.
SD2048GHTM – High Resolution, High Performance Spectrometer.
SE1024GL-CMOS – Value Line Spectrometer – this instrument covers the range from  200 to 800 nm
Our tools. Our instruments. Our software. Our methodology.