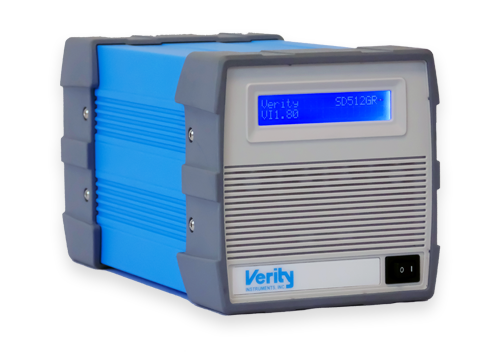 NIR Spectometer SD512GRTM
Consult Verity for availability as this item is at End of Life. Not available for new designs.
The SD512GR was designed for demanding semiconductor process applications. Its optical system employs a 512-element, linear Indium Gallium Arsenide Photodiode Array. The advantages of the SD512GR include excellent sensitivity over the 900 – 1700 nm range, user-selectable sensitivity, a thermoelectric cooler which reduces thermal noise, and an integrated blocking filter which eliminates second and higher orders.
Features & Benefits
900- 1700 nm range
Provides robust endpoint determination
Can be used with existing SpectraView™ software
Use for endpoint detection, fault detection, process diagnostics, and as part of a spectral reflectometer