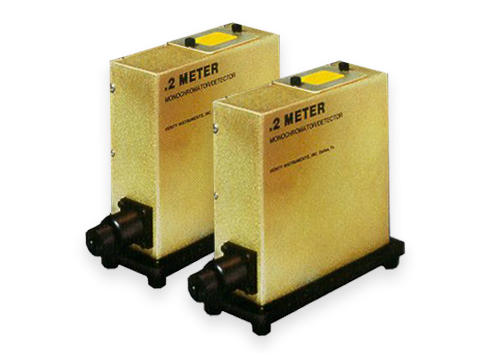 Manual — EP200MmdTM
Scanning — EP200MsdTM - discontinued
The EP200TM Series monochromators are designed to measure a single wavelength of light in the range of 185–925nm. When used with Verity's system controllers and the proper optical input path, the EP200 Series provides robust endpoint detection for production or research applications.
The EP200 Series is used extensively in semiconductor and related thin film applications for endpoint detection in etch, CVD etchback, photoresist stripping and related applications. The EP200Mmd is designed for manual adjustment of wavelengths.
Features & Benefits
Enables measurement in low light applications through high-gain photomultiplier tube
Adjusts for varying light conditions through automatic gain control feature when used with Verity's system controllers
Avoids overlapping spectra through excellent resolution
Repeatable wavelength measurement through hardened lead screw assembly