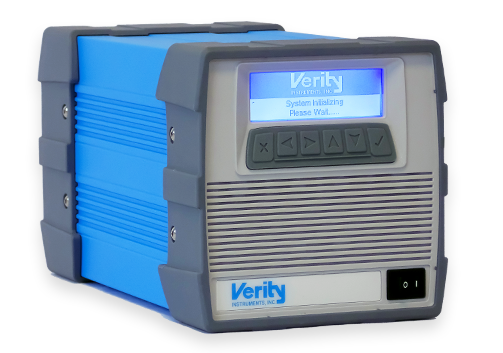 Embedded Spectrometer Series
Unique in our industry, the SD1024XTM combines the functionality of a high performance spectrometer and process computer in the same size enclosure as Verity's standard spectrometers.
The SD1024X runs Verity's SpectraView (version 6.2+) applications software. This is the same software as can be used with an applications computer in support of a traditional (SD1024D, SD1024F, and SD1024G series) spectrometer.
All SD1024X Series Instruments are RoHS Compliant
We've gone the extra mile, so you don't go the extra nanometer.
SD1024XTM
High Performance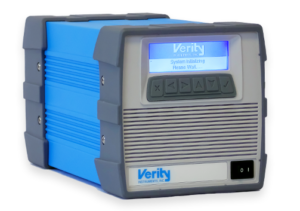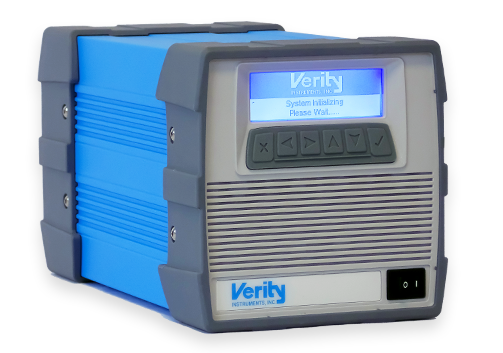 The SD1024X spectrometer is designed for demanding semiconductor process control applications, such as low exposed area contact etch. When coupled with a Verity flashlamp the SD1024X can also be used as a spectral reflectometer for film thickness or depth measurement. The scientific grade CCD features thermoelectric cooling (for low noise) excellent ultraviolet sensitivity, low noise, and wide dynamic range.
Features & Benefits
For demanding applications
Single or multi-fiber input
Scientific grade CCD
Low systematic noise
Graphics display
Interface keypad
Same optics as SD1024G
RoHS Compliant
Features & Benefits
For the most demanding applications
Same as SD1024X, except:

Higher throughput optics (similar to SD1024FH)
Lower systematic noise

RoHS Compliant
Features & Benefits
For general purpose applications
Same optics as SD1024GL
Uses different CCD from SD1024FL
SD1024FL CCD is obsolete
RoHS Compliant
SD2048XLTM
High Resolution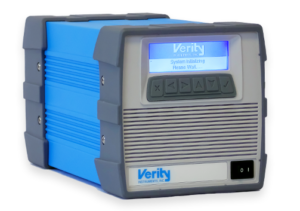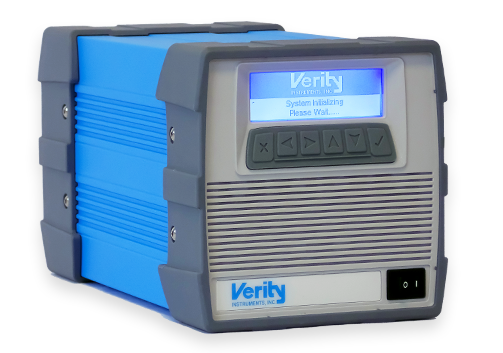 The SD2048XL is nearly identical to the SD1024XL, but reports spectral data in 0.25nm increments instead of 0.5nm increments, as with the SD1024X and SD1024XL. Although the SD2048XL has better resolution than the SD1024XL, its sensitivity is lower as a consequence of the smaller input slit that supports the higher resolution.
Features & Benefits
For high resolution applications
Bright source emission required
Same optics as SD2048GL
Uses different CCD from SD2048FL
SD2048FL CCD is obsolete
RoHS Compliant