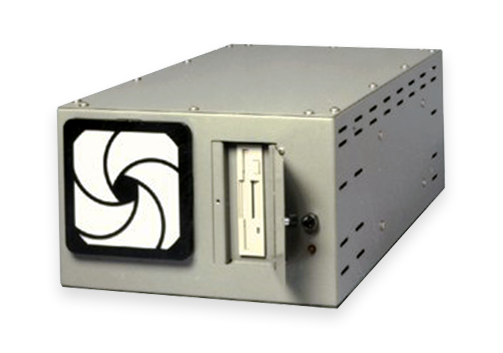 System Controller VM300/3400
System Controller VM3000/3400
Consult Verity for availability as this item is at End of Life. Not available for new designs.
The VM3000/3400 system controller interface with Verity's EP200 Series monochromators and PM Series detectors. These system controllers include Verity's ScanView III software, which enables endpoint identification through traditional trend-based techniques or with ScanView IV, which includes Verity's proprietary Neural Network pattern recognition software. The VM3000/3400 can communicate to a tool controller through RS232 communications. Additionally, digital I/O communications are enabled through the selection of an optional interface card. The VM3400 also permits Ethernet communication.
The VM3400 uses a Pentium 200 (or better) industrial computer that runs Verity's robust Windows NT-based ScanView IV software. The VM3000 uses a 386 industrial computer that runs Verity's ScanView III software on a DOS platform. Interface cards supplement the base configuration of the VM3000/3400, helping support different instrumentation and external communication requirements.
Features & Benefits
Robust endpoint determination through proprietary Neural Network and threshold software
Flexible configuration to support selection of monochromators and detectors
Flexible integration through digital I/O, RS232, and Ethernet communications
Windows NT or DOS-based software applications
Supports EP Series monochromators and PM Series detectors