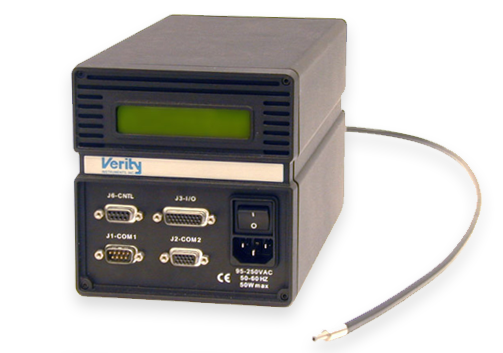 NIR Spectrometer SD512NIR
This item is at End of Life. Please refer to the SD512GR as a replacement.
The SD512NIR spectrometer is an optical emission monitor that integrates sophisticated embedded processors and software designed to provide intelligent instrument control, data acquisition and endpoint interface capabilities. The SD512NIR Series uses a common CPU board, application software and enclosure as the SD1024D Series.
The SD512NIR was designed for demanding semiconductor process applications. Its optical system employs a 512-element, Linear Indium Gallium Arsenide Photodiode Array. The advantages of the SD512NIR include excellent sensitivity over the 900 – 1700 nm range, user selectable high sensitivity and high dynamic range modes, a three-stage thermoelectric cooler which reduces thermal noise, and an integrated blocking filter which eliminates second and higher orders.
Features & Benefits
Provides robust endpoint determination
SpectraView™ software provides:

Variety of algorithms
Open algorithms and sequences for flexibility
Tool integration via Ethernet, RS232, and DI/O

Use for endpoint detection, fault detection, and process diagnostics
900 nm-1700 nm range
Same form factor as the SD1024D