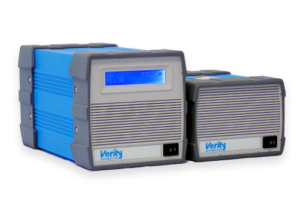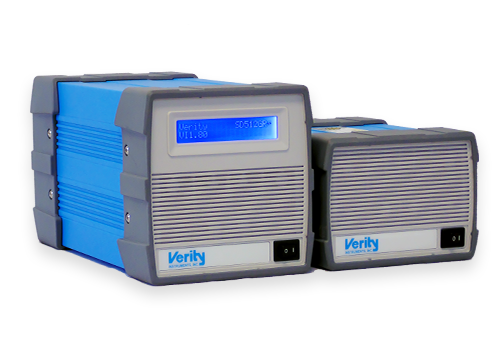 Spectral Reflectometer for Film Thickness Measurement
Carrollton, Texas, October 2016 – Verity Instruments, Inc. is pleased to announce the availability of the SP2100 Spectral Reflectometer designed for film thickness measurement for in-situ and in-line applications.
The SP2100 includes a high performance spectrometer and Xenon flashlamp. The spectrometer includes a two-dimensional, thermoelectrically cooled CCD array that enables simultaneous monitoring of one to eight fiber optic inputs allowing uniformity measurements of up to eight points on the same substrate. The Xenon flashlamp provides high intensity, wide spectral range illumination with the ability to separate contaminating background light, along with the ability to provide unblurred measurements in the case of a moving substrate.
Verity's proprietary SpectraView™ application software includes model based and fringe counting thin film measurement algorithms.
Verity Instruments, Inc. is a leading supplier of instrumentation and software for thin film processing applications. https://www.verityinst.com
Contact:
John Welch
Director of Sales & Marketing
Phone: 469-546-8007
Email: jwelch@verityinst.com